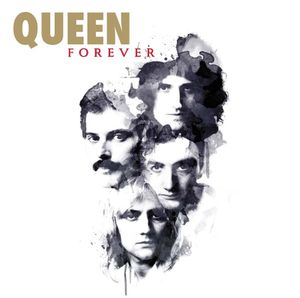 What a shame!
So what do we get for our hard earned money?
One "new" song called let me in your heart again.
One (1) of the three (3) Mercury/Jackson duets.
One different version of "Love kills" from the vaults, probably there because at the tim it wasn't up to the Mercury/Queen standards ( maybe the same can be said about the "new" song).
And another 33 songs which we all already have a few times, if not on deep cuts we do have the original albums and greatest hits.
In the recent music press there were rumours about duets with Rod Stewart, Andy Gibb ... Nothing off this here unfortunately. Anyway, the money-hungrey Queen beast has once again found a way to your and, to be honest, my money again.
Missed opportunities!
On the other hand, Queen fans all over the world, don't panic, I am sure the our 2 founding fathers have already another "overlooked" song ready for the greatest best of hits that will be released for Christmas 2016.
What a shame that the heritage of the best band in the world is not looked after by people who care but by people who, and let me quote a very fine song here: "still want more..." Any real fan knows what I mean I guess.