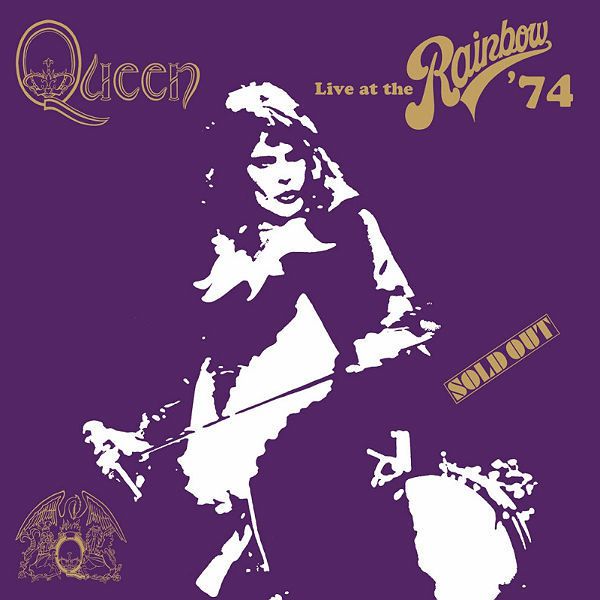 For Queen fans everywhere, and for most rock fans really, 8 September 2014 is a special date: after a 40 year wait, Queen's first live album Live at the Rainbow '74 is being released on CD, DVD and more.
It is, in many ways, a missing piece of the jigsaw; a landmark performance and live album which really reveals Queen at their 1970s peak and offers great insight into the transitional time between their first two albums - Queen and Queen II - and their upcoming glory days of the 1980s, which is how they are remembered by many.
Live at the Rainbow '74 does an admirable job: for some it is a respectful tribute to the Queen they love, to others it is a true educational offering into the past of a band we all thought we knew pretty well. We were lucky enough to attend a preview screening to bring you the 7 best things we took from it:
1. They've done an incredible job
The footage has been painstakingly and lovingly restored, and the result is really quite amazing. The video is clear and the audio is arguably even better than it would have been on the fateful night itself, as testified by a guy at today's screening who had been there in 1974, to be seen today standing at the bar with a gleam in his eyes.
2. Queen in the 70s were real, heavy rock n' roll
This will come as a surprise to some who are more familiar with their stadium-ready pop operatics, but perhaps not for die-hard fans. In the pre-synthesisers age before shiny production, the band was raw and very loud. Live at the Rainbow '74 makes the disparity clear between what some distinguish as the 'real Queen' and '80s Queen'.
3. They are total perfectionists
Almost to a flaw. For all the aforementioned heavy rock, it was perfectly executed heavy rock. Even an unexpected outburst of ukulele mid piano solo seemed a precisely oiled part of the machine. Brian May's musicianship is precise and masterly, and the harmonious, melodic chemistry between himself and Mercury is undeniable. Not to mention the seamless costume change Mercury performed during May's solo in 'Son and Daughter'. Seamless in two senses of the word: his skin-tight clothes looked like they had to be painted on. And despite the high-octane performance, nothing was out of control; everything was perfected. Which leads us to our next point…
4. There's no such thing as 'too much smoke machine'
Well, not when you have a vocal like Freddie Mercury's. What it would take to overshadow his voice is hard to say. Something Biblical, surely.
5. Freddie did it before Dolly
Skin tight silver satin pants that is, à la Dolly Parton at Glastonbury 2014. Who wore them better, it is hard to tell.
6. There will never be anyone quite like Freddie Mercury
For many reasons of course, but this footage displays a particular trait: he was very generous to his bandmates in a way sometimes lacking in bands, especially those which boast frontmen of such a high calibre as Mercury. The limelight was very much shared, much to the band's and the performance's overall credit.
7. Queen fans are really great
There were tears, wolf whistles, barely contained sit-down-dancing and questionable moaning sounds from one part of the room whenever powerhouse drummer Roger Taylor took the spotlight. After each song it was almost difficult to tell whether the cheers and applause were from the original 1974 crowd or the intimate gathering present today, such was the genuine, palpable appreciation in the room.
See this film at all costs, and witness one of the last truly classic rock n' roll bands in their prime