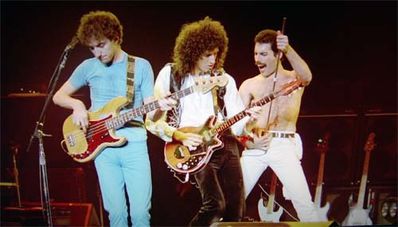 1974 : Queen live at Uris Theatre, New York, USA (Queen II Tour).
1982 : Queen live at Carl-Diem Halle, Würzburg, Allemagne ( Hot Space Tour).
1985 : Queen fête son 14ème concert au Nippon Budokan de Tokyo (Japan).
2002 : Brian, Roger et Ben Elton sont interviewés lors du Nicky Campbell show sur BBC Radio 5. Plus tard, Brian et Roger sont les invités de Richard Madeley et Judy Finnigan sur Channel 4 TV.
2005 : Queen+PR live on Queen + Paul Rodgers Tour at Hallam, Sheffield, UK. Ce spectacle a été filmé et commercialiser sur le DVD "Return Of The Champions"(2005).