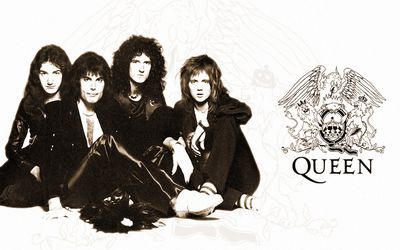 1975 : Freddie Mercury reçoit un Ivor Novello award pour la chanson Killer Queen.
1980 : Roger Taylor devient père pour la première fois avec la naissance de son fils Félix Luther.
1981 : Brian May devient père pour la deuxième fois, avec la naissance de sa fille Louisa.
1985 : Freddie Mercury reçoit un Gold Award pour les ventes de l'album Mr. Bad Guy.
1986 : Freddie commence l'enregistrement du clip du single Time (il commence seul à 6h du matin au Dominion Theatre sur Tottenham Court Road)
1986 : John Deacon participe à l'avant première du film Biggles, où il a été présenté au prince et la princesse de Galles.
1989 : Queen sort son 16ème album "The Miracle". Pour la première fois, toutes les chansons de l'album sont créditées par l'enseemble du groupe.
1990 : The Cross live at Biskuithalle, Bonn, Allemagne.
1993 : Premièr spéctacle de la tournée de Brian May "Back To The Light Tour" à Hayarkon Park,Tel Aviv (Israel).
1994 : Roger Taylor participe au Great Music Experience at the Nara Todaiji Buddhist Temple(Japon).Il joue de la batterie sur "Bed Of Roses" (avec Bon Jovi), Wanted Dead Or Alive (avec Bon Jovi), Fly Into Your Dream (avec Toshinori Kondo et Hotei) et chante Foreign Sand avecYoshiki.
1994 : Roger Taylor sort le single Foreign Sand (uniquement au Japon).
2003 : Queen reçoit un Gold et Platinum Award, pour les ventes du Greatest Video Hits I (USA).
2008 :Roger participe au 53ème Ivor Novello Awards avec Sarina Potgieter à l'Hôtel Grosvenor House, à Londres, Royaume-Uni.