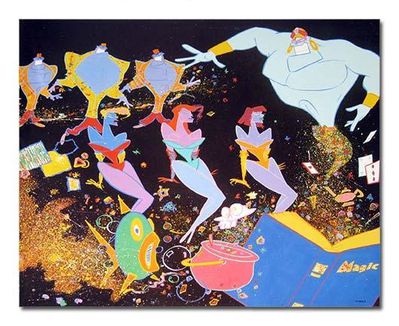 1967 : The Art live at Drill Hall, Melton Mowbray, Royaume Uni.
1975 : Queen reçoit un Silver et un Gold Awards, pour les ventes de l'album Queen II au Royaume-Uni.
1982 : Queen sort son 21ème single, "Las Palabras De Amor".
1982 : Queen live at Ingliston Agricultural Hall, Edimbourg, Ecosse ( Hot Space tour ).
1986 : Queen reçoit trois prix ( Silver, gold & Platinum awards) pour les ventes du single "It's A Kind Of Magic" .
1990 : The Cross live at Ibiza 92 Festival au Ku Club, Ibiza.
1992 : Queen reçoit 5 Platinum Awards pour les ventes de la compilation Greatest Hits II et un Gold Award pour le Live At Wembley '86.
1998 : Brian participe à un tchat sur le site de Virgin et a joué des extraits de Tie Your Mother Down et de Nothing But Blue.
1998 : Brian May sort l'album Another World.