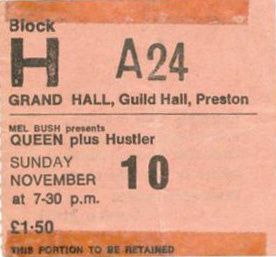 1967 : The Reaction live au Pennace Hotel de Hayle, Royaume-Uni.
1967 : The Opposition live au Boys Club de Witterworth, Royaume-Uni.
1974 : Queen live on Sheer Heart Attack Tour au Guildhall de Preston, Royaume-Uni.
1975 : Queen tourne une vidéo promo pour Bohemian Rhapsody (lors des répétitions pour leur prochaine tournée) au forthcomming Elstree Studios de Hertfordshire, Royaume-Uni.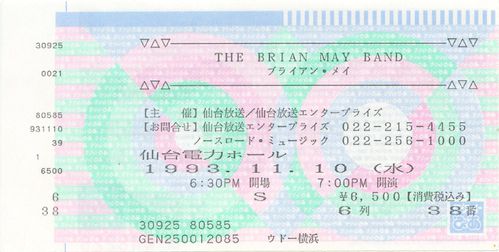 1977 : News Of The World entre à la 4éme place des charts britannique.
1978: Deuxième concerts de Queen au Cobo Arena de Detroit, USA.
1978: Queen reçoit un Silver et un Gold Awards pour les ventes de l'album Jazz au Royaume-Uni.
1981: Le Greatest Hits I atteint la 1ère place des charts britannique.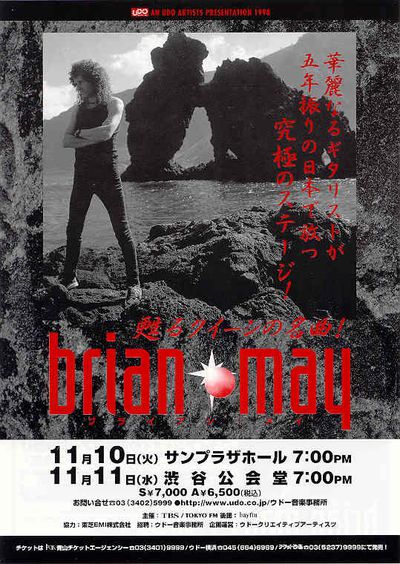 1981: Under Pressure atteint la 8éme place des charts britannique.
1993 : Brian live au Denayoku Hall de Sendai, Japon.
1998 : Brian live on Another World Tour au Sun Plaza Hall de Tokyo, Japon.
2002 : Brian intérprété Is This The World We Created?, I'll Do My Crying In The Rain, Run To You a Crazy Little Thing Called Love au Royal Opera House de Londres. L'intégralité des fonds fut reversé à la fondation Diana Fossey (protection des gorilles).