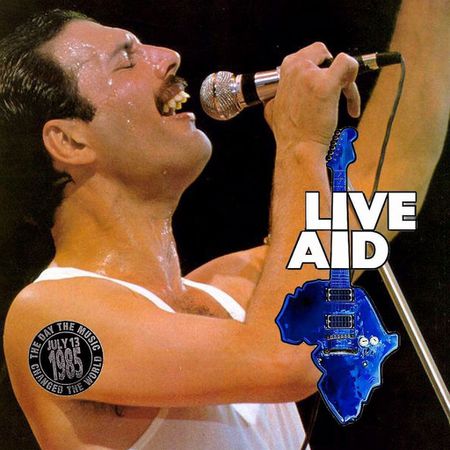 1968 : The Reaction live at Princess Pavilion, Falmouth (Royaume-Uni).
1973 : Queen live at Queen Mary College, Basingstoke(Royaume-Uni).
1980 : Queen live on The Game Tour at Coliseum, Oakland, USA.
1985 : Queen participe au Live Aid au stade de Wembley (Londres). Ils intérprètent les titres Bohemian Rhapsody, Radio Ga Ga, Hammer To Fall, Crazy Little Thing Called Love, We Will Rock You et We Are The Champions dans un medley de 20 minutes. Plus tard dans la soirée, Freddie et Brian intérprètent une version acoustique d' Is This The World We Created?
1993 : Brian May est invité lors du concert de Guns N' Roses au Palais Omnisports De Bercy (Paris). Il jouera sur le titre Knockin' On Heaven's Door.
2008 : Roger Taylor et Sarina Potgieter et certains de ses enfants ont assisté à la Pary Cartier à Goodwood , en Angleterre.