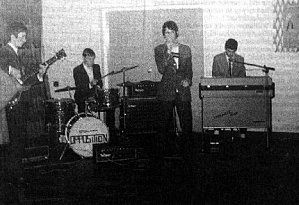 1966 : The Opposition live au Co-Operative Hall d'Enderby, Royaume-Uni.
1966 : Brian's 1984 live au Thames Rowing Club de Putney, Royaume-Uni.
1967 : John et son groupe décident de changé le nom du groupe. Ils choisissent New-Hood, mais un jour après le nom fut changé pour Feelin.
1977 : Queen live on A Day At The Races Tour au Gardens, Columbus, USA.
1990 : La BBC diffuse un documentaire sur le making of de la pochette de l'album The Miracle par Richard Gray.