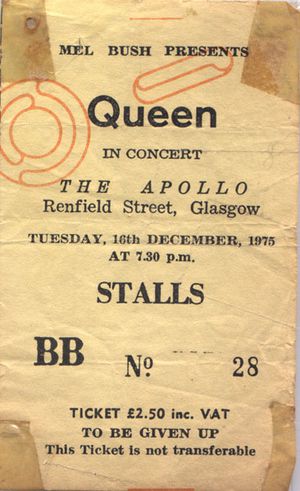 1975 : Queen live on A Night At The Opera Tour à l'Apollo de Glasgow, Ecosse.
1977 : Queen live on News Of The World Tour au Sports Arena de San Diego, USA.
1978 : Queen live on Jazz Tour au Coliseum d'Oakland, USA.
1980 : Queen live on The Game Tour au Hall Rhénus de Strasbourg, France.
1988 : Brian May live au The Marquee Club de Londres, (avec le groupe Bad News et Jeff Beck).
1994 : Roger Taylor est l'invité du SAS Band au Ritz cinema à Gosport, Royaume-Uni.