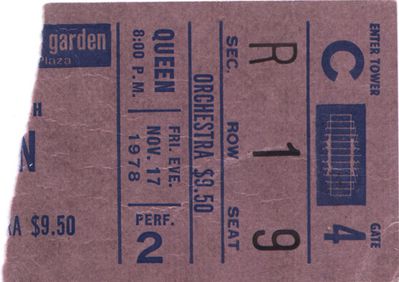 1965 : The Reaction live au Methodist Hall de St. Agnes, Royaume-Uni.
1973 : Queen live avec Mott The Hoople au Stade de Liverpool, Royaume-Uni.
1975 : Queen live A Night At The Opera Tour au Colston Hall de Bristol, Royaume-Uni.
1978 : Deuxième concert de Queen au Madison Square Garden à New York, USA, en cette nuit la scène était rempli de filles nues à bicyclettes.
1992 : The Great Pretender sort aux USA.
1995: Brian est allé voir un concert de Marvin Hank au Royal Albert Hall, Londres, Royaume-Uni.
2000 : Freddie reçoit un Gold Award pour les ventes du "Freddie Mercury Solo" au Royaume-Uni.
2007 : Brian et Roger rejoignent les Foo Fighters sur scène et interprètent '39 à l'O2 Arena de Londres.