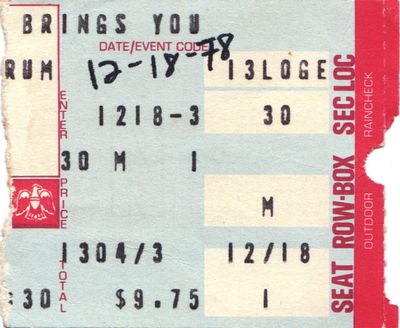 1970 : Queen live au College of Technology de St. Helens, Royaume-Uni.
1976 : A Day At The Races sort aux Etats-Unis.
1978 : Queen live premier des trois concerts au Inglewood Forum de Los Angeles, USA.
1980 : Queen live on The Game Tour à l'Olympiahalle de München, Allemagne.
1993 : Brian live on Back To The Light Tour à Boavista, Porto, Portugal.
2004 : Brian est l'invité de la comédie musicale We Will Rock You musical au Paris Hotel de Las Vegas, USA. Il joue sur les titres Bohemian Rhapsody, Brighton Rock et The Show Must Go On.