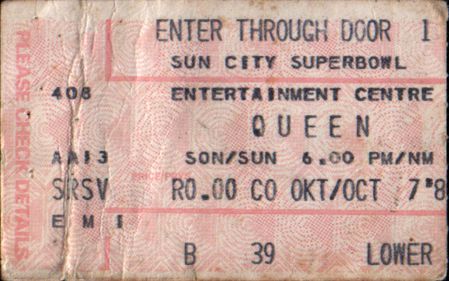 1981 : Deuxième show de Queen au stade Ignacio Zaragoza , Puebla, Mexique.
1984 : Queen live au Super Bowl de Sun City, Bophuthatswana.
1991 : The Cross live à Volkshaus, Zürich, Suisse.
1993 : Brian live at Rockefeller's West, Houston, USA.
1998 : Brian live "Another World Tour" à Milan, Italie.
2002 : Brian et Roger represente le groupe Queen lors de l'attribution de leur étoile sur le prestigieux Hollywood Walk Of Fame (N°2 207).
2008 : Queen+PR live on The Cosmos Rocks Tour à l'Echo Arena de Liverpool (Royaume-Uni).