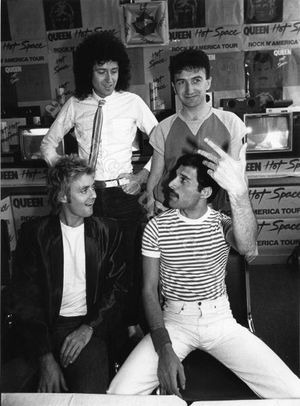 1966 : The New Opposition live at Village Hall, Countersthorpe, Royaume-Uni.
1982 : Queen sort son12ème albums "Hot Space".
1982 : Queen live at Olympiahalle, Munchen, Allemagne (Hot Space tour).
1986 : John Deacon monte le groupe "The Immortals". Ils composent la bande originale du film "The Biggles". Le titre sortira plus tard en single (No Turning Back).
1990 :The Cross live at Capitol, Hanovre, Allemagne.
2002 : Brian May, Roger Taylor, Ben Elton et Nigel Planer sont invités à l'emission "This Morning in London", sur ITV. Après l'interview, Nigel Planer (de la troupe WWRY), interprète "These Are The Days Of Our Lives".