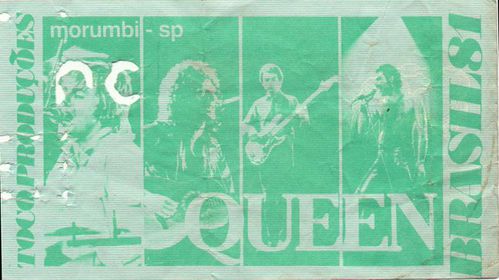 1975 : Le concert au Music Hall de Houston (USA), fut annulé en raison des problèmes de gorge de Freddie Mercury.
1976 : Une réception fut organisée pour le groupe par Elektra Records à Tokyo.
1981 : Queen live, dernier spectacle de leurs tournée en Amérique du Sud au Morumbi Stadium de Sao Paulo, Brésil. Ce spectacle a été suivi par plus de 250 000 personnes au cours des 2 nuits. Chacun des albums de Queens rempli le top 10 en première place des charts sud . Love Of My Life a été n ° 1 pendant plus d'un an.
1993 : Brian live au Fargo, USA, lors du Back To The Light tour.
1999 : Roger live lors du Electric Fire Tour au The Leadmill de Sheffield, Royaume-Uni.
2006 : Queen+PR live on Queen + Paul Rodgers Tour au Quicken Loans Arena de Cleveland, USA