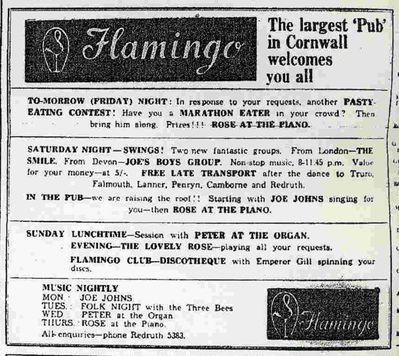 1969 : Smile live au Flamingo Club de Redruth, Royaume-Uni.
1974 : Queen live au Civic Centre de Canvey Island, Royaume-Uni.
1975 : Le concert concert à l'Armadillo World d'Austin (Etats-Unis), fut annulée en raison de problèmes de gorge de Freddie
1976 : Queen live, A Night At The Opera Tour au Budokan de Tokyo, Japon.
1981 : Queen s'envole vers l'Amerique du sud . Freddie vole en Concorde.
1984 : Queen commence à travailler sur la vidéo I Want To Break Free au Docklands studios Limehouse de Londres avec des centaines de fans comme figurants. La vidéo a été réalisée par David Mallet.
1989 : Réalisation du clip pour le single I Want It All, réalisée par David Mallet.