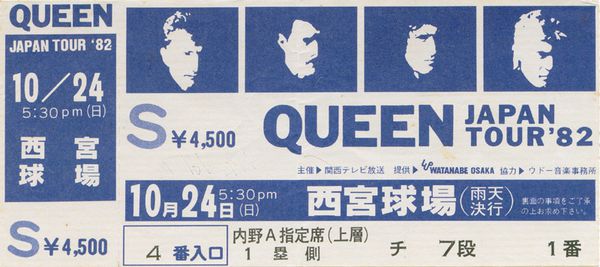 1982 : Queen live on Hot Space Tour au stade de Hankyu Nishinomiya , Nishinomiya, Japon. Le concert a été filmé pour une utilisation future - Crazy Little Thing Called Love sort en VHS (l'un des rares live avec Fred Mandel au piano).
1994 : Roger live on open air à Milan, Italie.
1998 : Brian live au Royal Concert Hall de Nottingham, Royaume-Uni.
2001 : Nouveau pressage des Albums de Queen en 24 Bit remasterisée - The Game, Flash Gordon, Hot Space, The Works, The Miracle and Made In Heaven sortent au Japon.
2008 : Queen+PR live on The Cosmos Rocks Tour at Estadio Municipal de Murcia, Espagne.