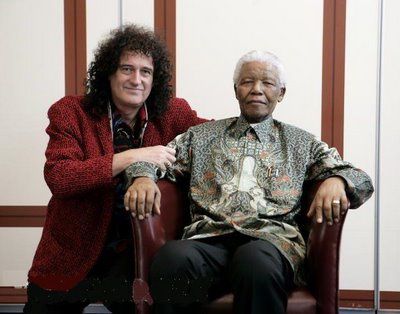 1970 : Queen live at City Hall, Truro, (Royaume-Uni). C'est le tout premier concert sous le nom de Queen, malgré les indications des journaux locaux facturant leur préstations sous le nom de Smile . Cela est dû à l'événement ayant été organisé un bon moment plus tôt, par la mère de Roger Taylor.
1980 : Queen est à Los Angeles, pour la tournée "The Game Tour".
1993 : Brian live at Kisstadion, Budapest (Hongrie), lors du Back To The Light Tour .
2008 : Queen+Paul Rodgers participent au concert hommage pour les 90 ans de Nelson Mandela à Hyde Park (Londres). Ils interprètent les titres One Vision suivi de The Show Must Go On, Tie Your Mother Down, We Will Rock You, We Are The Champions et pour finir All Right Now de l'ancien groupe de Paul Rodgers, Free.