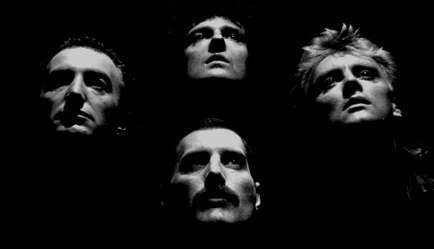 1977 : Queen live at Apollo, Glasgow, Ecosse (A Day At The Races Tour ).
1991 : Brian fait la promotion de l'album Innuendo ainsi que l'intégralité du catalogue Queen sur CD par by Hollywood Records sur une station de radio de Dallas. Il joue Brighton Rock et Stone Cold Crazy.
1993 : Brian live on Back To The Light tour at Franken Stadion, Nuremberg, Allemagne.
1998 : Brian est l'invité on Gutte Nacht Gottschalk together avec Rick Parfitt du groupe Status Quo.
2002 : Queen reçoit un Silver et un Gold Awards pour les ventes de la compilation "Platinum Collection" , aux Etats-Unis.
2003 : Brian s'est rendu sur l'île de Skye, en Ecosse pour voir l'éclipse solaire.
2006 : Brian et Roger participent au VH1, première cérémonie de remise annuel des Distinctions des meilleurs groupes Rock . La cérémonie a été ouverte par les Foo Fighters sur Tie Your Mother Down, rejoint par Brian et Roger. Plus tard, Paul Rodgers intérprète The Show Must Go On, We Will Rock You (avec Dave Grohl et Taylor Hawkins à la batterie), We Are The Champions et Under pressure.