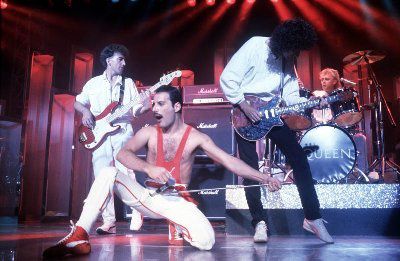 1967 : The Reaction (Roger Taylor), live at Skating Rink, Camborne, UK.
1981 : Another One Bites The Dust obtient le NARM Award et le Peoples Choice Award pour le single le plus vendu en 1980. La chanson est nominé pour le prix Ivor Novello Award, pour le plus gros succés internationnal de 1980. Le single atteindra la 7ème place des charts au Royaume-Uni et la 1er place au USA. C'est la deuxième et dernière fois, que queen sera classé N°1au box office Americain.
1985: Freddie Mercury termine le tournage du clip I Was Born To Love You à Londres (Limehouse Studios). L'un des danseurs se blesse au cours d'une scène et Freddie était tellement préoccupé par son état qu'il reste avec lui à l'Hopital, pour s'assurer que tout aille bien.
2005 : Queen+PR live pendant le Queen + Paul Rodgers Tour au MEN Arena, Manchester, UK.