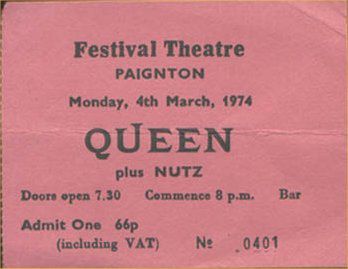 1967 : The Reaction live au Princess Pavilion de Falmouth, Royaume-Uni.
1974 : Queen live on Queen II Tour au Festival Hall de Paignton, Royaume-Uni.
1977 : Queen sort son 8ème single Tie Your Mother Down au Royaume-Uni. Malheureusement ce n'est pas un grand succès (31ème place des charts britanniques). Mais c'est l'une des chansons les plus joué en live.
1977 : Queen live deuxième nuit lors du A Day At The Races Tour a Forum d'Inglewood de Los Angeles, USA.
1981 : Queen live à l'Estadio Municipal de Mar del Plata, Argentine.
1986 :Brian et Roger ont été interviewés à 4h du matin pour le programme de radio américain Line One.
1988 : The Cross live at U.E.A, Norwich, Royaume-Uni.
1991 : Queen sort son 38ème single au Royaume-Uni, I'm Going Slightly Mad avec Lost Opportunity en face B.