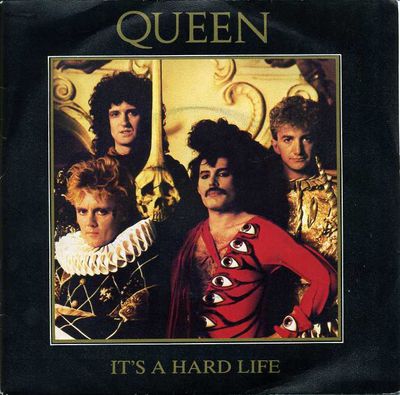 1973 : Queen sort son tout premier single Keep Yourself Alive. C'est le seul single de toute la carrière du groupe à n'avoir jamais été un succés dans les charts. La BBC 1 a rejeté la chanson 5 fois parce que l'introduction était trop longue , mais seul Radio Luxembourg a joué le titre à plusieurs reprises.
1980: Queen live à Compton Terrace , Phoenix , Etats-Unis .
1984: Queen sort le single It's A Hard Life aux États-Unis .
1993 : Brian live at Estadio Vincente Calderon à Madrid.
1994 : Brian participe au Festival de Montreux (Suisse) , avec Paul Rodgers sur les titres Little Bit of Love , All Right Now , Going Down To The Crossroads et Hoochie Coochie Man. Line up: Paul Rodgers ( chant, guitare ) , Neal Schon (guitare ) , Jason Bonham (batterie) , Ian Hatton (guitare ) , John Smithson ( basse) et Steve Lukather guitare) .
1998 : Brian May est l'invité de la BBC Radio2, lors du Show de Richard Allinson. Brian invite les gagnants du concours Virgin Radio à déjeuner au Planet Hollywood.
2005 : Queen+PR live on Queen + Paul Rodgers Tour at Rhein-Energie Stadion, Cologne (Allemagne).