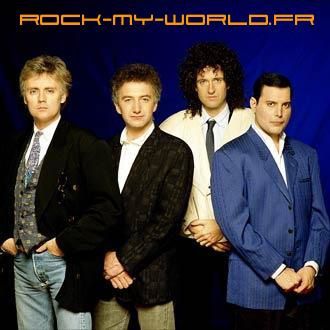 1967 : The Reactions live at Blue Lagoon, Newquay, UK.
1978 : Queen live at New Bingley Hall, Stafford, UK (News Of The World Tour ).
1978 : Roger Taylor fait une apparition sur Zany Kids TV(Tiswas).
1979 : Queen live at Makomani Ice Arena, Sapporo, Japan. Dernière date du Jazz Tour au Japon.
1982 : Queen live at Sporthalle, Cologne, Germany (Hot Space Tour).
1986 : Freddie sort son 6ème singles solo "Time". La version 12" de la chanson contient une version instrumentale.
1992 : Queen recoit un gold and platinum award for Classic Queen and gold award pour les ventes de la chanson The Show Must Go On.
2004 : Participation de Brian May au live on Zucchero & Friends charitative concert au Royal Albert Hall, London, UK, sur les titres Madre Dolcissima and Il Mare Impetuoso Al Tramonto. Lintégralité des recettes du concert furent versées aux réfugiés de l'OSN.
2005 : Queen+PR live on Queen + Paul Rodgers Tour at NEC Arena, Birmingham, UK.
2008 : Interview de Roger Taylor sur BBC News suite à l'annonce du concert hommage (46664), pour les 90 ans de Nelson Mandela à Hyde Park, London, UK, le 27 Juin.