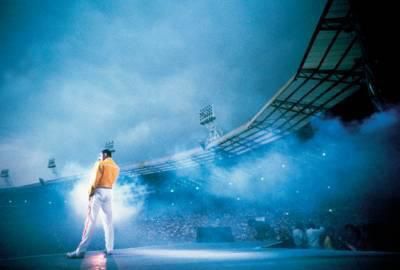 1974 : Queen live at Uris Theatre, New York, USA (Queen II Tour).
1977 : Premier concert au Live At Ice Stadium, Stockholm (Suède), pendant le "A Day At The Races Tour.
1994 : Le single deRoger Taylor "Nazis" ( Album Happiness?-1994), entre dans les charts britannique à la 22ème place.
2003 : Brian May participe au concert Hommage au chanteur et guitariste Lonnie Donegan, mort le 3 novembre 2002. Il donne de la voix sur "I'm Just A Rolling Stone" et joue de la guitare sur "Have A Drink On Me".
2006 : Queen reçoit un RIAA gold et 5 Platinum Awards pour le DVDLive At Wembley '86 , et un Gold et Platinum Awards pour le DVD Queen On Fire: Live At The Bowl (USA).