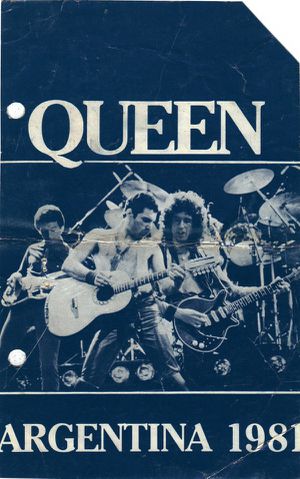 1970 : Smile live au PJ's Club, Truro, Royaume-Uni.
1974 : Queen sort son deuxième album Queen II au Royaume-Uni. Dans le cadre de stylisation noir et blanc, l'album comporte une partie noire et une partie blanche en lien direct avec des titre comme White Queen et The March Of The Black Queen. La couverture de l'album a été faite par Mick Rock, qui 30 ans plus tard a publié un livre Killer Queen avec une grande collection de photos de Queen des années 70.
1974 : Queen live on Queen II Tour à Locarno, Sunderland, Royaume-Uni.
1975 : Queen live on Sheer Heart Attack Tour à l'Aragon Ballroom de Chicago, USA.
1977 : Queen sort Tie Your Mother Down aux USA.
1977 : Le concert au Memorial Auditorium de Sacramento, Etats-Unis, a été annulée en raison de problèmes de gorge de Freddie. Freddie se rend également à Hollywood et Brian part faire une excursion à San Francisco.
1981 : Queen live à Velez Sarfield, Buenos Aires, en Argentine, troisième concerts devant 58 000 spectateurs. Le spectacle a été retransmis en direct à la télévision. vu l'affluence, le groupe fut escortés hors du stade par des policiers armés.
1993 : Brian live au Cumberland Civic Centre de Portland, USA, lors du Back To The Light Tour.