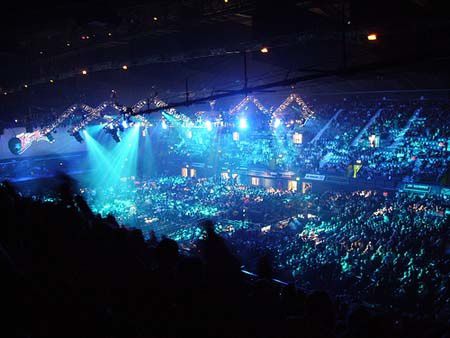 1984 : Queen live au Wembley Arena de londres (The Works Tour ). L'intégralité des places furent vendus.
1988 : Brian et Roger participent avec un groupe de musiciens qui se sont réunis au Metropolis Studios de Chiswick à Londres , , pour l'enregistrement du titre Smoke On The Water pour recueillir des fonds pour aider les personnes touchées par le tremblement de terre de Leninakan de 1988 qui a frappé l'Arménie.
1990 : Brian rejoint sur scéne le groupe Black Sabbath au Hammersmith Apollo de Londres, sur la chanson Paranoid.
2004 : Brian and Roger participent à la premiere de la comedie musicale We Will Rock You au Paris Hotel de Las Vegas. Avec la participation exceptionnelle de, Nuno Bettencourt, Steve Vai, Steve Lukather, Paul Crook, Chad Smith, Eric Singer, Simon Phillips, Glen Hughes, Meat Loaf, Jason Wooten et Kacie Sheik .