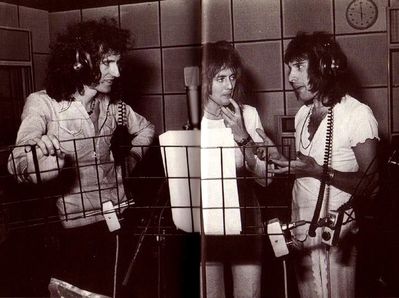 1967 : Le groupe de Brian May (1984) accompagne le groupe de Jimi Hendrix à l'Imperial College de Londres.
1978 : 3ème concerts du groupe Queen à l'Empire Pool de Londres, pendant le News Of The World Tour.
1982 : Queen live at Stadthalle, Vienne, Autriche.
1985 : Queen live at Aichi Auditorium, Nagoya, Japon.
1985 : Queen sort en VHS l'enregistrement du concert à Rio du 19 Janvier 1985 .
1991 : Queen sort le troisième single de Abum Innuendo appelé Headlong avec Mad The Swine en face B.
2002 : EMI music commercialise en DVD le Freddie Mercury Tribute (enregistrement du concert hommage à Freddie Mercury du 20 April 1992 au stade de Wembley. Il sera en tete du classement des ventes au Royaume-Uni des la première semaine.
2005 : Queen+PR live on Queen + Paul Rodgers Tour à l'Odyssey Arena, Belfast, Irlande.