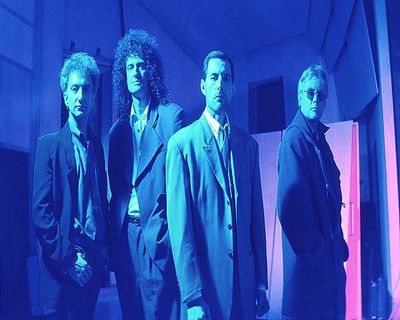 1976 : Brian May se marie avec Chrissie Mullen at St. Osmunds Roman Catholic Church à Barnes, Londres.
1977 : Queen live at New Bingley Hall, Stafford, Royaume-Uni (A Day At The Races Tour).
1980 : Queen tourne le clip du single Play The Game au Trillion Studios de Londres. Freddie y apparait pour la première fois avec une moustache et Brian avec un nouveau modèle de guitar.
1982 : Queen live at Elland Road Football Club, Leeds, Royaume-Uni.
1986 : Naissance du deuxième enfants de Roger Taylor, Rory Eleanor.
1987 : Prestation de Freddie et Montserrat Caballe au Festival Ibiza 92 (Ku Club, Ibiza, Espagne.
1989 : Mike Reid, DJ sur BBC Radio, réussi à obtenir une entrevue avec l'enssemble du groupe Queen.Cette interview a été extraordinaire.Du en partie aux rares apparitions de Freddie Mercury. Officielement en raison de la sortie de l'album The Miracle mais officieusement du à l'état de santé de ce dernier.
1990 : The Cross live at De Melkweg, Amsterdam, Pays-Bas (Mad Bad And Dangerous To Know tour).
1991 : Brian May est l'invité de la station de radio de Philadelphie,ou il interprète "I Can't Live With You, Under Pressure, We Will Rock You, Tie Your Mother Down et Somebody To Love".
1993 : Brian live at Rock Am Ring festival, Cologne,Allemagne ( la première du Back To The Light tour).