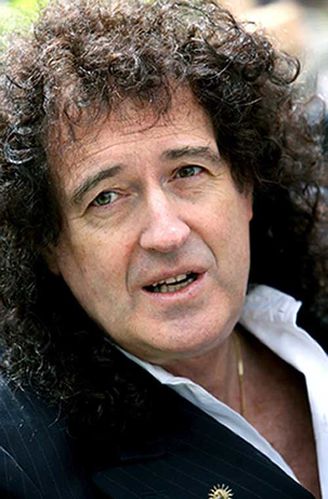 Queen guitarist Brian May is disappointed the band's former bassist John Deacon will not be involved in the forthcoming Freddie Mercury biopic.
Deacon features on all of the group's 15 albums but has refused to appear alongside remaining bandmates May and Roger Taylor since 1997, missing out on their Rock and Roll Hall of Fame induction and their performance at the closing ceremony of the 2012 Olympic Games in London.
The retired bassist has read and approved the script for the film, which is based on Mercury's life and stars Ben Whishaw as the tragic frontman, but he does not want to be involved in the project.
May tells Rolling Stone, "John doesn't want to be (involved). He's in his own space and we respect that. It's a shame, because we would love to have him around but he doesn't want to be in that arena anymore... he just doesn't want to be walking those roads.
"We kinda (sic) mourn for John as well as Freddie in a sense because there ain't nobody quite like John on those four strings. He's an amazing player and it was just the companionship, as part of the group. Hopefully you'll see that in the film - the relationships we've had were very strong. I do know John's read the script and he's in approval."