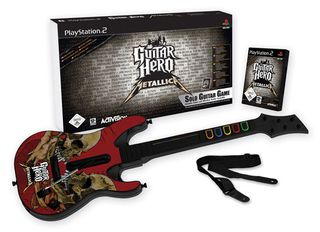 Mise au points sur les jeux dans lesquels on trouve Queen. Ce sont bien sûr majoritairement des jeux de musique :
- Singstar Queen (PS2, PS3, la version PS3 comprenant des titres inédits)
- Singstar Rock Ballads (The Show Must Go On)
- Singstar Anthem (Radio Gaga)
- Guitar Hero (Killer Queen, Fat Bottom Girl, We are The Champions)
- Guitar Hero World Tour (C-lebrity, avec Paul Rodgers)
- Guitar Hero 5 (Under Pressure)
- Lips (Another One Bites The Dust)
- Guitar Hero Metallica (Stone Cold Crazy)
- Lego Rock Band (We Are The Champions, We Will Rock You)
- Queen : The Eye : jeu sorti en 1998, développé par Electronic Arts. On y retrouve des versions instrumentales des chansons les plus connues. Le jeu a été assez mal reçu par les critiques, à cause de sa durée de vie et de ses graphismes dépassés.