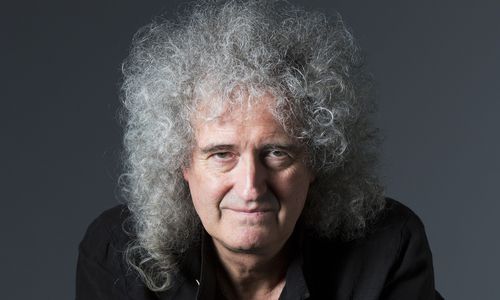 Queen rocker Brian May has another reason to smile after learning he's free of prostate cancer - he has discovered a lost song recorded by his late pal and bandmate Freddie Mercury.
The guitarist alerted fans to the news of his find on his blog shortly after revealing his winter health crisis was over and doctors had ruled out cancer as the cause for abnormalities they found while treating him for torn spinal discs last year (13).
He wrote, "Some Queen magic is happening... I feel it in my bones. It's annoying to have to be so secretive, but I guess I have to, for now. What I can say is the track we dusted off today has the four of us, Freddie, John (Deacon), Roger (Taylor) and myself, playing together on a track we'd forgotten about that was never finished.
"It sounds so fresh... now all carefully transferred into the ProTools (computer) environment but sounding exactly like it did straight off the 24-track tape it was recorded on over 30 years ago. I got quite emotional hearing some of it... It's crying out to be finally brought into the world."