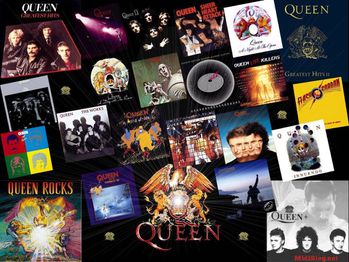 1974: Queen live at Agricultural Hall, Allentown, États-Unis, pendant le Queen II Tour.
1978: Queen live at Stadthalle, Vienne, Autriche, pendant le News Of The World Tour.
1979: Queen live at Prefectural Athletic Association, Yamaguchi, au Japon.
1989: Queen publié le 32ème single au Royaume-Uni appelé I Want It All (avec Hang On In There sur la face B) qui atteindra la 3ème place dans les charts. C'est la première fois que le groupe Queen sort la version CD de l'un de ces titres.
1994: Roger Taylor sort le single "Nazis" en 1994 au Royaume-Uni. Chanson anti-militariste qui n'a pas eu le succès escompté auprès des fans(album Happiness).