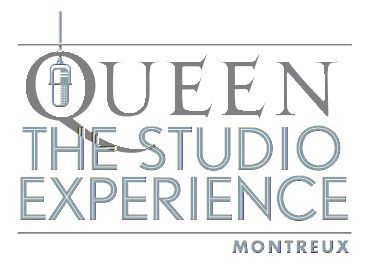 Queen recorded a total of seven albums at Mountain Studios in Montreux, which the band owned between 1979 and 1996, including the final album Made in Heaven.
Queen - The Studio Experience is located in the original Mountain Studios, part of the Casino Barrière de Montreux, and charts the band's association with the studios, their personal relationship with the Swiss town, and the albums that were written and recorded there.
The control room has not been changed since the days when Queen worked here. The only thing that has been replaced is the original Neve desk. In its place is a reproduction of the original, which allows visitors to make their own re-mix of some of the Queen classics. Many of the fixtures and sound equipment remain exactly as they were when owned by the band.
The exhibition includes photos and memorabilia form the band's personal archives and in the Made in Heaven Room visitors will be able to stand in the exact same spot where Freddie recorded his last song.
OPENS EARLY DECEMBER 2013
Casino Barrière de Montreux
Rue du Théâtre 9, 1820 Montreux, Switzerland