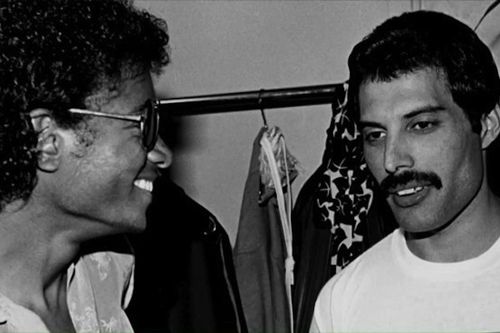 Roger Taylor has revealed that he and Queen bandmate Brian May are finishing work on duets Michael Jackson recorded with Freddie Mercury.
Both Taylor and May have both decided to work together and finish previously unreleased music recorded by Queen, they've also got their hands on some recordings of frontman Freddie Mercury and the king of pop Michael Jackson performing together in the studio.
Speaking to Nicky Horne on the Classic Rock Magazine Show, in an interview which airs from 6pm to 9pm tonight on TeamRock Radio, Taylor claimed that Brian May was more than enthusiastic to work on the forgotten tunes.
"Brian especially has been active working on old tracks. A couple of tracks that Freddie did with Michael Jackson… They've been hanging around for years and years and Michael's estate haven't really been able to make their mind up about what to do with them. So we suggested we finish them and see.
"They're pretty good – one of them is great."