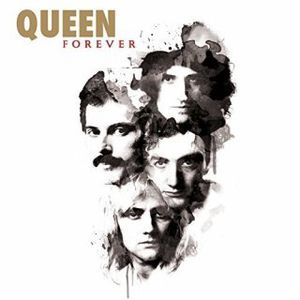 La compilation Queen Forever constitue une déception pour tout fan de Queen qui se respecte, surtout que le groupe compare cet enregistrement à Made in Heaven, qui était vraiment un album original malgré son enregistrement en deux temps. Au contraire, dans Queen Forever, il n'y a aucune véritable nouvelle chanson, tout au plus quelques versions inédites dont bien peu recèlent un véritable intérêt.
Le seul véritable joyau de cette couronne est bien sûr la rencontre entre Freddie Mercury et Michael Jackson sur « There Must Be More to Life Than This », dont la version originale en solo figurait sur l'album Mr. Bad Guy du défunt chanteur. Émotion garantie et tube en perspective qui cache mal l'imperfection du reste de l'album. Pour rester sur la partie positive de Queen Forever, il faut noter la version de « Love Kills », remixée par Giorgio Moroder pour Metropolis (1984), et « Let Me in Your Heart Again », qui est à la fois une chute de The Works et une chanson enregistrée en 1988 par la femme de Brian May, Anita Dobson, pour son album Talking of Love.
Queen Forever n'est pas un greatest hits mais reste une compilation qualitative par le choix des chansons présentes, mettznt en perspective l'incroyable richesse des compositions de Queen. Les trois versions inédites qui servent de locomotive au projet sont cependant trop isolées pour que ce disque soit considéré comme un nouvel album de Queen avec Freddie Mercury.