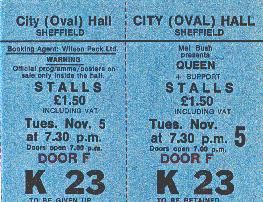 1974 : Queen live on Sheer Heart Attack Tour au City Hall de Sheffield, Royaume-Uni. Ils jouent pour la première fois Bring BackThat Leroy Brown avec Brian May et son ukulele.
1978 : Toute la bande a passé une journée à Disney World en Floride, Etats-Unis.
1985 : Freddie joua le rôle d'un jeune marié auprès de l'actrice americaine Jane Seymour au Royal Albert Hall, Londres, Royaume-Uni, lors d'un défilé de mode à but caritatif (Fashion Aid)pour lever des fonds pour l'Ethiopie.
1987 : Brian est en duo avec le groupe Bad News à l'Hammersmith Odeon, Londres.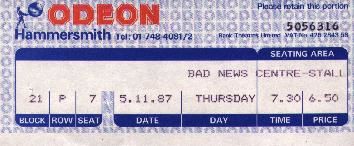 1992 : Brian live au Montevideo Centenario Stadium d'Uruguay, devat plus de 20 000 spectateurs
1993 : Brian live on Back To The Light Tour au Kosei Nenkin Hall de Tokyo, Japon.
2008 : Queen+PR live on The Cosmos Rocks Tour au MEN Arena de Manchester, Royaume-Uni.